SC Unpub
Mueller v. Hinds, No. 83412 and 84077, Order Affirming in Part, Reversing in Part, and Remanding (Unpublished Disposition, Sept. 15, 2022)
A few months after Cristina Hinds filed for divorce from Craig Mueller, Cristina moved to hold Craig in contempt of court due to his failure to make the property equalization payment provided in their marital settlement agreement. An evidentiary hearing granted Cristina's request to enforce the payment (subject to an offset of $36,871, which she'd taken from a joint account), denied each of Craig's requests, and awarded Cristina attorney fees. Both parties appealed after Cristina filed her memorandum a day late, and the district court entered an order declining to award any fees or costs.
Craig appealed from the district court order denying his request to modify or set aside the MSA, claiming that the MSA was not a valid, binding contract due to lack of material terms or mutual assent. However, there was substantial evidence that both parties agreed to all material terms, including a division of assets and the amount of the community property equalization, and both parties affirmed under oath that all material terms had been addressed. Furthermore, Craig failed to prove both that Cristina fraudulently induced him to enter into the MSA, or that Cristina's withdrawal of money from their joint account made it impossible for him to perform under the MSA. Thus, the district court's judgment was affirmed in Docket No. 83412.
In Docket No. 84077, Cristina appealed from the district court order denying her motion for attorney fees and costs. The district court was found to have erred when it relied on NRCP 54(d)(2)(C) in denying Cristina's motion, because while it prohibited an extension of time for a party to file for a motion for attorney fees after the time to do so expired, Cristina timely filed her motion for fees before trial; thus, NRCP 54(d)(2)(C) did not constrain the district court's ability to extend the deadline to file the detailed memorandum. Thus, the district court's order was reversed and remanded to consider whether to extend the deadline for Cristina to file her memorandum.
Bellisario v. Bellisario, No. 84128, Order Affirming in Part, Reversing in Part, and Remanding (Unpublished Disposition, Sept. 16, 2022)
Bradley Bellisario and Emily Bellisario were married with three children when they filed for divorce. Bradley had his own law practice, but stopped practicing during the divorce proceedings when he was incarcerated and had his law license temporarily suspended. During the proceedings, the district court entered orders deeming Bradley a vexatious litigant and limiting his ability to present evidence at trial due to his failure to comply with discovery rules and orders.
On appeal, Bradley made four arguments. First was that the district court violated his due process rights by conducting the divorce trial without him present; however, he had notice of the divorce trial and never sought a continuance. Second, he argued that the district court erred in deeming him a vexatious litigant. However, because the district court properly considered the four-factor analysis for deeming a party as a vexatious litigant, and because Bradley filed a multitude of meritless motions and harassing civil lawsuits, the district court was found not to have erred in deeming him a vexatious litigant.
On Bradley's third argument of an abuse of discretion in calculating his child support obligation, the district court's decree was reversed to make sufficient factual findings under NAC 425.125 because the district court imputed an income to Bradley without first finding that he was unemployed (due to his license suspension). Fourth and finally, because nothing in the record indicated that the district court considered statutory factual findings in awarding Emily spousal support, the spousal support portion of the decree was remanded for the district court to make sufficient factual findings under NRS 125.150(9).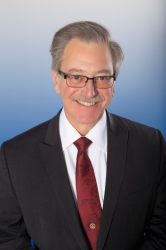 Latest posts by Marshal S. Willick
(see all)