In the Matter of the Parental Rights as to A.D.R. and J.D.R., JR., No. 83845, Order of Affirmance (Unpublished Disposition, April 21, 2023)
Appellant appealed a district court order terminating her parental rights to two of her minor children due to the children not having counsel for the entirety of the termination proceedings.
While NRS 128.100(2) requires a child to be represented by counsel during parental rights termination proceedings, appellant lacks standing to seek reversal.
The children had counsel at the beginning of the proceedings, at the end of the proceedings, and on appeal so the children could raise this argument on their own behalf. They have not, so Jennifer lacks standing to do so.
Further, the SC found that Jennifer's challenges to the evidence and witness testimony are waived because she did not object below. Affirmed.
Martin v. Martin, No. 85323, Order Affirming in Part and Dismissing Appeal in Part (Unpublished Disposition, April 21, 2023)
Michael and Danielle divorced in 2017. The divorce decree required Michael to provide health insurance for the parties' three minor children. Michael moved to allow him to remove the children from his health insurance as Danielle added the children to her husband's health insurance policy.
Danielle opposed and countered for the appointment of a parenting coordinator to help resolve their ongoing disputes. The district court denied Michael's motion and request for fees and granted Danielle's countermotion and her request for fees.
The appeal regarding attorney fees was dismissed as it was not a final order.
The SC affirmed all else as Michael did not provide any authority requiring the district court to modify the decree. Further, the Court found that Michael waived his argument regarding the request for a parenting coordinator because he failed to raise it below.
Lastly, the SC declined to reassign the case to a different judge because Michael did not demonstrate that Judge Almase "cannot fairly deal with the matters involved."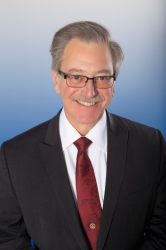 Latest posts by Marshal S. Willick
(see all)