In re Guardianship of Jones, 138 Nev. ___, ___ P.3d ___ (Nev. App. Adv. Opn. No. 6, Feb. 24, 2022)
This case follows up on In re: Guardianship of Jones, No. 81799, Order of Affirmance (COA Unpublished Disposition, Oct. 20, 2021), now published as an Opinion upon the request of the prevailing party, and concerns NRS 159.344, which governs the award of attorney fees in guardianship cases where the guardian requested that the protected person's estate pay attorney fees.
Prior to Kathleen Jones requiring a guardian, she executed multiple powers of attorney and estate planning documents in favor of her daughter, Kimberly Jones.
Some years later, Kathleen began suffering from dementia and required full-time care. Though Kathleen's husband, Gerald Yeoman, initially handled much of the care taking, he soon experienced his own health problems and relocated to Arizona for treatment. Gerald's daughter and son-in-law, Richard and Candice Powell, requested and tried to move Kathleen to Arizona as well, but Kimberly believed herself to be the more appropriate caretaker and insisted on Kathleen remaining in Las Vegas.
The two sides of the family (Kathleen's children and Gerald's children) disagreed on Kathleen's property, residence, and finances. Kathleen's other children, Donna and Robyn, retained legal counsel and were subsequently made Kathleen's temporary co-guardians while Kimberly filed a competing complaint to become Kathleen's general guardian. Following an investigation Kimberly was found to not have misused Kathleen's funds.  She was appointed Kathleen's general guardian with others being dismissed.
Donna and Robyn, after being dismissed, requested $57,742.16 to be executed as a lien against Kathleen's estate after her death. The district court granted the full amount, and Kimberly appealed. The Court of Appeals found that the district court did not abuse its discretion in determining that Kathleen had benefited from Donna and Robyn's temporary guardianship or that the fees should be payable from Kathleen's estate. Due to the extensive commitment required during the one-month time frame of temporary guardianship, the amount was deemed to be proper.
In re Guardianship of Jones, 139 Nev. ___, ___ P.3d ___ (Adv. Opn. No. 17, July 6, 2023)
In this follow-on case from In re Guardianship of Jones, 138 Nev. ___, ___ (Adv. Opn. No. 6, Feb. 24, 2022), the protected person asked for open visitation with family members.  The district court denied the proposed schedule as the protected person did not testify or file an affidavit or declaration concerning her wishes.  The district court also removed the general guardian and appointed another child as successor guardian. The protected person appealed.
Case is governed by statutes under NRS Chapter 159 in concert with NRS 159.328, the Protected Persons' Bill of Rights, to provide appropriate safeguards, including due process protections, for protected persons in guardianship proceedings.
The SC found a protected person has standing to challenge on appeal both the removal of a guardian and the appointment of a successor guardian.  Also, the district court has the authority to remove a guardian and appoint a successor guardian, without the filing of a formal, written petition for removal.  The protected person is entitled to notice and opportunity to be heard on such actions.
In this case, the Court affirmed finding the protected person was provided adequate due process. It also found there was substantial evidence to support removal of the general guardian and appointing a successor.
Also, the Court found the district court erred by improperly shifting the burden to the protected person to file a communication and visitation petition under NRS 159.332-.338.  However, there was insufficient evidentiary support for the protected person's proposed schedule.  Therefore, the Court concluded that the district court did not err by denying the proposed schedule.
Roe v. Roe, 139 Nev. ___, ___ P.3d ___ (Nev. App. Adv. Opn. No. 21, July 27, 2023)
Seven years after divorce and after some unfortunate events, Dad filed an emergency motion for temporary sole legal and physical custody of H.R., which was granted. At a later point, the Court held an evidentiary hearing. The district court entered its final order which maintained joint legal custody but granted primary physical custody to Dad without awarding Mom any in-person parenting time with H.R. Mom appealed.
The COA clarified the definition of sole physical custody, and outlined what a district court must consider when ordering sole physical custody. The COA also directed district courts to retain their substantive decision-making authority over custodial modifications and parenting time allocations.
Next, the COA reiterated that being a prevailing party alone is not a sufficient basis for an award of attorney fees under NRS 18.010.
Finally, the COA clarified when reassignment to a different judge on remand is appropriate when fairness demands it in ongoing child custody proceedings.
In this case, the district court erred by improperly characterizing custody as primary physical custody when it was actually sole physical custody.  The district court erred by overly restricting Mom's parenting time without adequate findings, failing to consider less restrictive arrangements, and delegating its substantive decision-making to a therapist.
The COA affirmed modification of physical custody, but reversed the parenting time-allocation and vacated the award of attorney fees and costs.  Based on substantive fairness the COA directed reassignment to a different judge in the ongoing custody proceedings.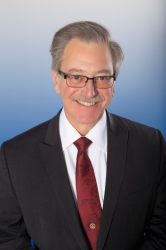 Latest posts by Marshal S. Willick
(see all)