Nuri v. Jarso, No. 84127, Order of Affirmance (Unpublished Disposition, May 12, 2023).
Yusef Nuri filed a complaint for divorce from Fasika Jarso without properly serving Jarso.  Jarso did not discover the divorce until years later, and the district court granted her motion to set aside the divorce decree because of the lack of proper service. Nuri appealed.
The Supreme Court affirmed the decision to set aside the divorce decree as it found substantial evidence to support the district court's finding that Nuri not only failed to serve Jarso but that he obtained the divorce decree by committing fraud upon the court.
The SC found that Nuri represented that he did not know where Jarso could be found but that he was well aware that she was outside of Nevada. Further, Jarso filed her motion within a reasonable time because she did so within a week of learning about the default divorce.
In the Matter of: M.B., No. 84386, Order of Affirmance (Unpublished Disposition, May 11, 2023)
M.B., a delinquent child, appeals a juvenile court order of sexual assault arguing  that the evidence at the adjudicatory hearing was insufficient to prove sexual assault with a minor under 14 years old as the victim lacked credibility and no evidence corroborated the victim's allegations.
A sexual assault victim's uncorroborated testimony is sufficient to support an adjudication when the victim testified with some particularity.
Further, the SC found that it was within the juvenile court's province to evaluate the victim's credibility.  In terms of M.B.'s argument that he was prejudiced due to the court being aware of other bad acts that were ruled inadmissible, the SC held that M.B. did not adequately prove that excluded evidence was relied upon by the juvenile court in its adjudication.
Gibson v. Gibson, No. 84011, Order of Affirmance (Unpublished Disposition, June 13, 2023)
Lisa Gibson and Thomas Gibson divorced in 2003 and entered into a settlement agreement where Thomas had agreed to pay $58,000 to Lisa.
In 2021, Thomas asserted that the statute of limitations to collect on the judgments had expired as no timely filed affidavits of judgment renewal had been completed. The district court agreed and concluded that Lisa was time barred from collecting.
The Supreme Court affirmed that decision. NRS 11.190 provides that a party has six years to commence an action for recovery on a judgment. Lisa failed to file the affidavit of judgment renewal within 90 days of June 12, 2021.
Further, Lisa's argument that she is entitled to relief under Martin v. Martin, 108 Nev. 384, 832 P.2d 390 (1992) cannot be revisited because a previous judge had considered and rejected it.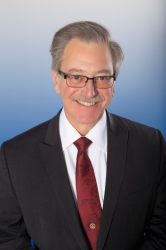 Latest posts by Marshal S. Willick
(see all)