Davitian-Kostanian v. Kostanian, 139 Nev. ___, ___ P.3d ___ (Adv. Opn. No. 27, Aug. 31, 2023)
Parties divorced after 25 year marriage.  Decree required alimony for ten years and child support until the minor child turned 18.
One day before alimony payments were to cease, wife filed a motion to modify alimony and reinstate child support payments as the child — who was over 18 — was handicapped. The district court denied the motion finding it lacked jurisdiction under NRS 125C.0045(1)(a) as the child was beyond the age of majority. Spousal support was also denied.
The Supreme Court found NRS 125C.0045(1)(a) generally requires that modifications to child support be made while the child is still a minor but there is a statutory exception for adult handicapped children in certain circumstances. The district court erred in finding no jurisdiction. Upon remand, the district court is required to make several findings under NRS 125B.110 when evaluating a request for adult child support.
The district court did not abuse its discretion in denying to modify alimony. It was clarified that while a 20-percent change in monthly income may constitute a change in circumstances under NRS 125.150(8), it does not require the district court to make a modification. NRS 125.150(8) merely permits the court to determine whether modifying alimony is appropriate.
Candelaria v. Kelly, 139 Nev. ___, ___ P.3d ___ (Adv. Opn. No. 30, Sept. 14, 2023)
In Obergefell v. Hodges 576 U.S. 644, 675-76, 681 (2015), the United States Supreme Court held that same-sex couples have the fundamental right to marry and that states must recognize same-sex marriages lawfully performed in states that already permitted them.
The SC found that Obergefell does not require Nevada courts to backdate a marriage. Further, the SC declined to craft a judicial remedy because Nevada enacted a statutory prohibition (NRS 122.010) on common-law marriage in 1943 so a "but for" factor-based test would contradict Nevada law.
Here, the parties began dating in July 1991. When California legalized same-sex marriage in 2008, the couple married. In 2020, a divorce was filed. A dispute over two assets, Michael's 401(k) account and Michael's shares of stock from employment, was initiated.
One party argued that he acquired the assets before the 2008 marriage so it was his separate property. However, the other party argued that their marriage actually began in either November 1991 or July 1992 as that is when they would have married but for Nevada's prohibition on same-sex marriage.
The district court declined to backdate the marriage and awarded the assets to the one party as his separate property.  The Supreme Court affirmed.
In re Guardianship of D.M.F., 139 Nev. ___, ___ P.3d ___ (Adv. Opn. No. 38, Sept. 28, 2023)
The Supreme Court held that the district court has the authority to sua sponte remove a guardian and terminate a guardianship based on an ex parte communication even in the absence of a petition seeking removal and termination. Here, the guardian was removed without due process protections as there was no proper notice that it was contemplating removal and the parties did not have a meaningful opportunity to be heard on the issue.
The district court was found to have abused its discretion by failing to apply the applicable statutes and factors for removal/termination and made unsupported and clearly erroneous factual determinations, but did not abuse its discretion in referring the matter to CPS.
The SC remanded with instructions to reinstate the guardianship and reappoint the original guardian, provided she is willing and able and proceed consistent with the SC's opinion.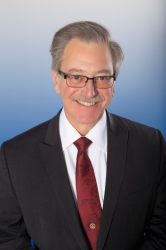 Latest posts by Marshal S. Willick
(see all)