Court of Appeals:
Kuo v. Lan, No. 84506-COA, Order of Affirmance (Unpublished Disposition, February 15, 2023)
Tsi Kwong Lan (Tsi) and Yi-Chen Kuo (Yi-Chen) have known each other for many years, but rarely have they been geographically close. Tsi lived in the U.S. for many years while Yi-Chen lived in Taiwan. There is a significant age gap between the parties of roughly 30 years.
Tsi's wife of 40 years died in April 2021. Shortly after, Yi-Chen arrived in Las Vegas. Less than a week after her arrival, Yi-Chen wired $200,000 of Tsi's money to her family in Taiwan. Days later, Yi-Chen announced that she and Tsi had gotten married, which Tsi didn't remember happening.
Adult Protective Services and the police intervened and Yi-Chen was arrested after trying to transfer more of Tsi's money into both her personal account and an account belonging to her family in Taiwan. Yi-Chen entered an Alford plea and was convicted of attempt exploitation of an older/vulnerable person.
Tsi's medical records show that he was in perceptible cognitive decline since 2020, which greatly accelerated following the death of his wife.  The medical records described him as being gravely disabled and unable to recall either Yi-Chen's name or his recent marriage to her.
Tsi's daughter, Cynthia, was granted guardianship of her father and filed a complaint for annulment in Nevada in Tsi's name, arguing that he was incapable of assenting to the marriage to Yi-Chen for want of understanding.  Following trial, the district court granted Tsi an annulment and ordered Yi-Chen to return the $200,000 of Tsi's money that she had successfully wired to her family before her arrest.
Yi-Chen appealed.  The COA affirmed.
Yi-Chen failed to show as a matter of law that there was limitation restricting Cynthia's authority as Tsi's guardian to bring an action for annulment on his behalf.  Yi Chen's evidentiary objections failed because she did not object to the evidence being admitted at trial, and she failed to show that there was an abuse of discretion or plain error.  Substantial evidence supported the district court's findings and order that Tsi had a want of understanding at the time he married Yi-Chen.
Holyoak v. Holyoak, No. 83976-COA, Order of Affirmance, (Unpublished Disposition, April 14, 2023)
Eric and Toni Holyoak were divorced in 2008. In 2015, after vigorous post-divorce litigation, the district court entered a Qualified Domestic Relations Order (QDRO) which detailed Toni's share of Eric's PERS retirement benefits. Eric appealed but the orders were affirmed in Holyoak v. Holyoak, No: 67490, Order of Affirmance (Unpublished Disposition, May 19, 2016).
After counsel withdrew, Eric filed another motion to set aside this 2015 QDRO under NRCP 60(a), claiming that the original QDRO contained a "clerical error" that provided Toni with more than her community property share of his retirement benefits, as well as providing that the spousal share of benefits should terminate entirely in 2021. Toni did not oppose this motion, and the district court entered Eric's proposed amended QDRO.
Several months later, Toni informed the district court that she filed for bankruptcy. Following that, the United States Bankruptcy Court declared the amended QDRO void ab initio. After resolution of the bankruptcy action, Eric renewed his NRCP 60(a) motion to set aside. The district court denied Eric's request, finding that Eric had failed to demonstrate any calculation error or the absence of a "termination provision" in the 2015 QDRO was a clerical error.
Eric appealed; the Court of Appeals affirmed.
Side-stepping Eric's claim that under Nevada law, all QDROs should have a termination date, the COA found that Eric failed to prove that the alleged incorrect calculation of Toni's share of the pension, or the absence of a termination date for those benefits, was the result of a clerical error that could be corrected through NRCP 60(a).
Ramseier v. Rivas (Moldestad), No. 84645-COA, Order of Affirmance (Unpublished Disposition, January 23, 2023)
James Ramseier and Nohelia Rivas/Moldestad were never married but have one minor child in common, N.R. Prior to a 2016 court order, the parties were exercising parenting time under a 2011 decree of paternity and custody, which awarded joint legal and physical custody and ordered James to pay child support.
Under the 2016 court order, the parents were to confer and agree, in writing, regarding N.R.'s participation in extracurricular activities and were not to place N.R. in any extracurricular activity that impinge on the other's parenting time.
Due to COVID-19, James and Nohelia entered into an out-of-court agreement in 2020 which superseded the 2016 court order only for the 2020-2021 school year, under which N.R. would be homeschooled by Nohelia and the child's extra-curriculars would be decided by further agreement.  James' custody time was essentially most week-ends and a block in the summer.  At some point, the child began participating in synchronized swimming.
In February 2021, Nohelia filed a motion to modify the child custody schedule, to modify the holiday parenting plan, for use of Our Family Wizard to communicate, and for attorney fees and costs. James opposed the motion and filed a counter-motion to designate N.R.'s middle school, among other things. The district court conducted a hearing in July 2021, issued a temporary order enforcing the 2016 court order to maintain the status quo, and scheduled an evidentiary hearing, after which it entered orders on all claims.
James appealed.  The Court of Appeals affirmed, finding that the district court did not abuse its discretion in its school choice decision as it applied the Arcella factors and determined that it was in N.R.'s best interest to attend Sig Rogich Middle School.
There was no abuse of discretion in ordering James to ensure N.R.'s continued participation in synchronized swimming and to share in the costs, as the district court made specific findings as to it being in N.R.'s best interest to participate in synchronized swimming based on the testimony at the evidentiary hearing and since the evidence indicated that James had previously agreed with the activity although he protested it on appeal.  It was an additional expense for the child, and therefore an appropriate cause for an upward deviation in support.
The district court did not err in declining to enforce the 2020 agreement, as it was only for the 2020-2021 school year, which had already ended. Neither party provided a sufficient basis for modification of the parenting schedule and thus the 2016 court order remained in effect.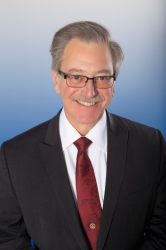 Latest posts by Marshal S. Willick
(see all)