SC Unpub
Phillips v. Phillips, No. 82414, Order of Affirmance (Unpublished Disposition, Apr. 29, 2022)
After an evidentiary hearing, the district court found that the TPO issued against Todd created a rebuttable presumption against him for custody under NRS 125C.0035(5), awarded sole legal and primary physical custody of the child to Amber and awarded her attorney fees.  Todd appealed from both orders.
The Supreme Court affirmed on all points.  The district court was entitled to take judicial notice of the TPO action and its content, including Todd's violence against Amber, that Amber had been fired from her job due to safety concerns stemming from Todd's behavior, and that in addition to Amber's TPO, there was another one from a different Californian woman. Todd was properly found to have used hostile language towards the child's school when he allegedly threatened to shoot Amber and their child.
All of Todd's arguments were rejected.  The district court complied with the time limits of SCR 251 because it made findings sufficient to justify extending the 6-month limit, including that Todd filed four requests to continue the trial and several failed motions to disqualify the judge, plus some extended time due to the Covid-19 pandemic.
Todd's multiple constitutional arguments were all found meritless.  NRS 125C.0035 is constitutional because parties have equal fundamental rights to care for their child, leaving the best interest of the child as the sole consideration to decide custody.  No "strict scrutiny review" is required.
Todd's due process challenges were all groundless.  He had ample notice.  There is no right to jury trials in family court.  Allegations of "double jeopardy" and statute-of-limitations violations would only be relevant if criminal charges were at issue, which weren't.  There is no time limit for considering domestic violence issues relevant to custody determinations.
The district court judge properly refused to recuse.  There was no appearance of impropriety, since the judge formed his negative impression of Todd from Todd's own actions during the litigation, including suing the judge in federal court.  That Amber's attorney made a campaign contribution to the judge is irrelevant, and Todd's failure to provide transcripts makes it impossible to evaluate his claims regarding alleged statements from the bench, but to the extent the district court informed Amber of her legal options, the claim is meritless.
The fee award was amply justified by Todd's actions and well within the district court's discretion.
COA Unpub
Holmes v. Holmes, No. 83229, Order of Affirmance (Unpublished Disposition, Apr. 28, 2022)
This is the parties' third appellate round.  Wilbert Holmes and Capucine Holmes divorced in June 2017. Wilbert appealed, and the Court of Appeals reversed in part because the district court failed to make sufficient findings about the equity in the parties' marital residence that was to be divided
On remand, the district court entered an order clarifying the amount of equity in the home that was to be divided pursuant to the decree of divorce. Wilbert appealed again and the Court of Appeals affirmed.
Wilbert then filed a motion to revise the property settlement, asserting that the district court's division was improper because Capucine shouldn't receive any equity from the home. The district court denied the motion, concluding that the motion was legally deficient because it failed to provide any factual or legal support and did not set forth any grounds for relief.
On appeal, the Court found no abuse of discretion in the district court's determination that Wilbert's motion was without legal grounds because he did not offer any cogent argument as to how the district court erred in denying his motion. The district court's judgment was affirmed.
Dimonaco v. Ferrando, No. 80576, Order of Reversal and Remand (Unpublished Disposition, Apr. 28, 2022)
William Dimonaco and Adriana Ferrando were awarded joint legal and physical custody of their minor child, and the order provided at least a limited right of first refusal for Ferrando to care for the child during Dimonaco's time-share while he was at work.
Dimonaco wanted to place the child in an after-school program, but Ferrando moved for an order permitting her to provide after-school care until Dimonaco got off work; Dimonaco moved to revoke the right of first refusal provision.  The district court entered an order that Ferrando provide after-school care instead of any third-party caregiver.  Dimonaco appealed.
The Court of Appeals reversed and remanded.  While a district court has broad discretion to determine questions of child custody, findings must be supported by substantial evidence. Ferrando's motion established adequate cause for an evidentiary hearing under Rooney by presenting a prima facie case, and resolution of the child's best interest required an evidentiary hearing and not a ruling based only on the parties' sworn and unsworn motion practice, exhibits, and arguments of counsel.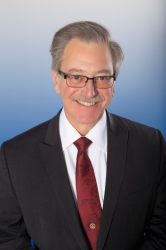 Latest posts by Marshal S. Willick
(see all)