Kelley v. Kelley, 139 Nev. ___, ___ P.3d ___ (Adv. Opn. No. 39, Sept. 28, 2023)
The Supreme Court affirmed the district court's determination that when parents with court-ordered joint legal custody of a minor child disagree on medical decisions concerning that child, the district court breaks the tie by determining which course of action is in the child's best interest.
The SC adopted non-exhaustive factors for district courts to consider when making such determination:
(1) the seriousness of the harm the child is suffering or the substantial likelihood that the child will suffer serious harm;
(2) the evaluation or recommendation by a medical professional;
(3) the risks involved in medically treating the child; and
(4) if the child is of a sufficient age and capacity to form an intelligent preference, the expressed preference of the child.
Here, the Court found that the child should receive the COVID-19 vaccination based on the child's pediatrician's recommendation, government guidelines, and professional groups' research results.
Eivazi v. Eivazi, 139 Nev. ___, ___ (Nev. App. Adv. Opn. No. 44, Oct. 5, 2023)
The Court of Appeals cautioned both practitioners and district courts about adopting a litigant's proposed findings of fact and conclusions of law in whole and urged judges to exercise care when preparing and adopting such orders.
The COA concluded that utilizing a party's proposed order does not in and of itself constitute an abuse of discretion. While portions of the decree are legally and factually supportable, other parts contain numerous deficiencies. Therefore, the district court abused its discretion when it granted financial awards for alimony, attorney fees, and expert fees. Also, the district court unequally distributed the parties' community property and debt without sufficient findings to support such a division.
NOTE: The Senior Judge who presided over this case has been found to have made this error in other cases.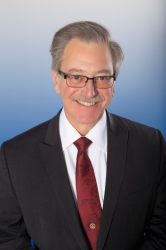 Latest posts by Marshal S. Willick
(see all)