Hargrove v. Ward, 138 Nev. __, __ (Adv. Opn. No. 14, Mar. 24, 2022)
This is an appeal from a district court order denying a request for retroactive child support in an action initiated after the child reached 18 years of age. Lillian Hargrove ("Hargrove") and Thomas Ward ("Ward") were never married, but they had one child, G.W., together. When Hargrove and G.W. moved to Las Vegas, Ward remained in the Lake Tahoe area and had minimal involvement in G.W.'s life. Still, Hargrove alleged that Ward verbally agreed to deposit $400/month to support their child, while Ward disputed that they ever agreed to do so.
Though there were texts sent alluding to an agreement, because there was no such promise in writing, the Court ruled that Ward did not make an enforceable agreement under NRS 126.900(1). However, a parent may still bring a paternity action, as well as seek retroactive child support, up to 3 years after a child has reached the age of 18, under NRS 125B.030. Thus, the case was affirmed in part, reversed in part, and remanded for further proceedings.
Salazar v. Landa, No. 83111, Order Affirming in Part, Reversing in Part and Remanding (COA Unpublished Disposition, Mar. 23, 2022)
Jose Oscar Salazar appealed from a district court decree of divorce and an order granting in part and denying in part a motion to reconsider. In 1999, Jose purchased a house (the Ardmore property). Two years later, he married Agustina Cervantes Landa, who lived with him at the Ardmore property until she was deported to Mexico after a few months. There, she purportedly lived with another man for eleven years, but with Jose visiting once a year; they had three children together during this time. In 2012, Agustina returned to Las Vegas, where they continued living together at the Ardmore property. In 2014, they purchased a second residence (the Panocha property), and lived there while renting the Ardmore property. Jose filed for divorce in 2019.
The district court granted Jose primary physical custody of the minor children, awarded him child support from Agustina for $144/mo, and ordered him to pay $600/mo for alimony for ten years. The child support amount was determined by Agustina's gross monthly income being $800/mo per her testimony. Jose was awarded the Panocha property, Agustina was awarded the Ardmore property, and Agustina was entitled to $60,000 as her share of the equity in the Panocha property to equalize the values of the two properties.
The Court of Appeals found that the district court did not abuse its discretion in awarding alimony because Agustina was a homemaker and raised their children, and because neither cohabitation nor marital misconduct were required factors for the court's analysis. The district court did, however, abuse its discretion in calculating Agustina's monthly child support obligations, because the $600/mo alimony she received should have been included in her monthly income. And finally, the district court abused its discretion in awarding Agustina the Ardmore home without considering Jose's interest in the property; the court should have calculated both parties' separate and community interests and awarded their equitable shares. Thus, the judgment of the district court was affirmed in part, reversed in part, and remanded for further proceedings.
Kurz v. Anthony, No. 83231, Order of Affirmance (COA Unpublished Disposition, Mar. 23, 2022)
Katarina E. Kurz ("Katarina") appealed from a district court order modifying custody. She and Scott M. Anthony ("Scott") were married in Nevada, but later moved to Nebraska, where they had one child together. Scott filed for divorce in Nebraska, and the court granted sole and legal custody of the child to Katarina, allowed her to relocate to Nevada with the child, and granted Scott 70-75 days of parenting time with the child per year without restrictions. Scott relocated to Nevada in 2020, and while Katarina agreed to give him extra parenting time, she refused to modify the custody arrangement to a 50/50 share. She alleged that Scott had engaged in domestic violence in Nebraska and sought to admit a letter from the Nebraskan divorce judge that read, in part, that evidence supported she'd suffered physical abuse from Scott. The district court granted Scott's request for joint legal and physical custody over the child, and excluded the letter, finding that it did not fall under a hearsay exception.
Katarina argued that the court abused its discretion by improperly finding that Scott's relocation alone had satisfied the "change in circumstances" prong necessary for a custody modification. The Court of Appeals disagreed; the district court did not abuse its discretion because there was a direct tether between Scott's relocation and a positive and substantial change in the child's life via more parenting time. Furthermore, the letter from the Nebraska judge was undisputed hearsay, and while Katarina argued that the letter should be admitted based on the business records hearsay exception, she had not raised the public records exception within the district court, and there were no mentions of any finding of domestic violence in the divorce decree. Thus, the court did not abuse its discretion in this either, and the judgment was affirmed.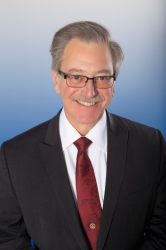 Latest posts by Marshal S. Willick
(see all)