COA
Haynes v. Childs, No. 83789, Order of Affirmance (Unpublished Disposition, Aug. 29, 2022)
Cinnamon Haynes and Malcom Childs shared one minor child together when the district court entered a decree of custody following trial. Malcom was granted sole legal custody and primary physical custody of the child, while Cinnamon was awarded supervised parenting time at Donna's House after she completed a parenting class, and was ordered to pay child support.
On appeal, Cinnamon challenged the custody decree by asserting that she did not receive a fair trial. She argued that she should be awarded primary physical custody and Malcom's parental rights should be terminated because she alleged that Malcom physically abused the child. However, Cinnamon did not raise any argument as to how the district court failed to provide a fair trial or otherwise abused its discretion in making the custody determination. Furthermore, there were no pictures evidencing the alleged abuse, and nothing in the record indicated that Cinnamon raised the issue at trial or offered any photos as evidence in support of the assertion. Because Cinnamon failed to offer any cogent argument as to how the district court abused its discretion, the custody decree was affirmed.
SCT
Matkulak v. Davis, No. 83173, 138 Nev. ___, ___ (Adv. Opn. No. 61, Sep. 1, 2022)
Tony Matkulak and Kourtney Davis were never married but had one child, B.M. Kourtney petitioned to establish custody, visitation, and child support; the parties stipulated to share joint legal and physical custody, and Tony voluntarily agreed to pay Kourtney $1,850 per month in child support. While Kourtney had no record of struggling financially, Tony's monthly income of $38,000 far outstripped Kourtney's $5,000, and so she sought an upward adjustment to Tony's child support obligation. Kourtney argued that an upward adjustment would allow her to move into a bigger house with a security system, to eat out more often, to work less, and increase her retirement savings and financial security, all of which would ultimately benefit B.M.
The district court found that Tony owed Kourtney $1,592.56 per month, but by applying NAC 425.150(1), the monthly obligation was found to be insufficient to meet B.M.'s specific needs. Thus, after addressing each of the NAC 425.150(1) factors, the district court ordered Tony to pay 100% of B.M.'s childcare and medical expenses, 75% of B.M.'s extracurricular expenses, and $3,500 per month in child support while also awarding Kourtney her attorney fees.
On appeal, Tony argued that the district court improperly increased his monthly child support obligation based solely on his greater income, and further erred by awarding Kourtney attorney fees. Only NAC 425.150(1) factor f provided a basis for upward adjustment so long as the adjustment did not exceed the total obligation of the other party, which capped the limit of any upward adjustment to Kourtney's monthly obligation amount of $823.04. Thus, the district court's decision was reversed and remanded with instructions to reduce Tony's monthly child support obligation to not more than an additional $823.04 per month above the base child support obligation. As for attorney's fees, an award to Kourtney was found proper because Tony used his superior wealth to unnecessarily increase litigation costs by requesting a downward adjustment to pressure Kourtney into accepting a settlement offer and engaging in other tactics to increase litigation expenses.
Nuveda, LLC v. Eighth Judicial District Court of the State of Nevada, No. 82649, 138 Nev. ___, ___ (Adv. Opn. No. 54, Sep. 23, 2021)
NuVeda, in conjunction with CWNevada, LLC, formed CWNV as a joint venture to build and operate cannabis establishments. Its managing member, Pejman Bady, allegedly dissolved CWNV and later created a new entity with the same name, which created difficulties for the receiver and was alleged to violate a court order. Many of the facts were disputed. NuVeda invoked NRS 22.030(3) and objected to Judge Elizabeth Gonzalez presiding over the contempt hearing, but the following week, the district court stated that NuVeda had waived any objection when it failed to include one in its prior motion for a continuance. NuVeda denied ever moving for a continuance, pointing out that it had previously stated it was willing to go forward when Mr. Brady was unable to attend the initial contempt hearing. NuVeda's renewed objection was overruled, so they then petitioned for a writ of prohibition and/or mandamus to disqualify Judge Gonzalez from presiding over the contempt hearing.
NuVeda argued that under NRS 22.030(3): a party can object at any time before commencement of a contempt trial; that disqualification was automatic upon lodging the objection; and that objections could not be waived. The court disagreed; objections could be waived if not asserted reasonably promptly. Recusal was not truly automatic because the accused contemnor must request recusal and do so in a timely fashion. Furthermore, a court could deny a motion for a new judge under NRS 22.030(3) as untimely if the motion was made before the contempt trial but nevertheless after a significant delay on reasonable promptness grounds. Thus, while a district court had no discretion to deny a timely and proper motion for a new judge under NRS 22.030(3), a party could waive its right to request a new judge by failing to make that request in a reasonably prompt manner. NuVeda's petition for writ relief was denied, and the district court was allowed to proceed with the contempt hearing.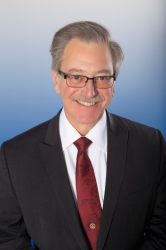 Latest posts by Marshal S. Willick
(see all)