COA Unpub
Garcia v. Shapiro, No. 83992, Order Affirming in Part, Reversing in Part, and Remanding (Unpublished Disposition, Aug. 17, 2022)
Nechole Garcia and Evgeny Shapiro failed to agree on a custody schedule and child support regarding their child, A.G.-S., following their break-up.  Evgeny filed both a complaint and a motion for custody, seeking joint legal custody, joint physical custody, and child support; Nechole opposed and filed a countermotion, though she did not oppose the request for joint legal custody. After the district court ordered a week one, week two temporary custody schedule, A.G.-S. was formally diagnosed with autism spectrum disorder (ASD), and both Nechole and Evgeny focused their arguments regarding custody on the ability of either parent to meet A.G.-S.'s needs. Nechole and Evgeny failed to agree on a custody schedule, and each presented conflicting evidence regarding Evgeny's income when setting child support. The district court found Evgeny's proposed custody schedule to be in A.G.-S.'s best interest, used the parties' most recent tax returns to set Nechole's child support obligation at $882.67 per month, and denied Evgeny's request for child support arrears while finding that Nechole had not requested any such arrears herself.
On appeal, Nechole's argument that the district court abused its discretion by admitting evidence of settlement negotiations failed on both counts. She failed to cite any authority showing that a court admitted evidence of settlement negotiations when it failed to strike an earlier-in-time motion containing those negotiations, and the district court never admitted oral testimony as evidence of the parties' settlement negotiations during trial.
Nechole likewise failed in her argument that the district court abused its discretion in determining the custody schedule. She had provided no authority showing that a district court must make specific factual findings regarding each best interest factor, and Nechole's claim lacked merit because the district court both made specific findings regarding the level of conflict between the parties, and expressly analyzed that factor in considering which custody schedule to order. Furthermore, the custody arrangement was in the child's best interest, supported by specific findings that were not contested. Nechole's next argument that the district court abused its discretion by misapplying Nevada child support law by calculating Evgeny's gross monthly income based solely on his most recent tax return also failed. Evgeny provided multiple financial disclosure forms, tax returns for the past three years, and his own testimony; Nechole offered only Evgeny's bank records to contradict his stated income, but Evgeny testified that the extra money had come from pandemic unemployment assistance. The district court, however, was found to have abused its discretion when it failed to rule on Nechole's request for child support arrears by claiming that she had not requested any. Nechole had filed a countermotion for child support and child support arrears. The district court admitted the exhibit at trial, heard testimony regarding the exhibit, and said that the scope of the closing briefs included child support arrears.
Thus, the judgment of the district court was affirmed in part, reversed in part, and remanded to the district court for proceedings on child support arrearages.
SC Unpub
In re Parental Rights as to L.I., No. 83673, Order of Affirmance (Unpublished Disposition, Aug. 11, 2022)
Cody B.'s parental rights were terminated by the district court due to neglect under NRS Chapter 432B, and it was found that it would be in L.I.'s best interest to remain with the prospective adoptive family. Cody appealed, arguing that that he received ineffective assistance of counsel because he only had thirty minutes to prepare on the day before trial.
However, termination proceedings do not require the appointment of counsel; instead, a court must balance private interests, the government's interest, and the risk of erroneous decisions. There were no particular intricacies of Cody's case that undermined confidence in the district court's decision, and Cody was present at the trial and able to testify. Furthermore, evidence supporting the termination of Cody's parental rights reflected neglect and no progress toward reunification, as well as judicial notice of Cody's criminal convictions and incarcerations.
Cody failed to demonstrate that there was a high risk that the procedures implemented during the COVID-19 pandemic would have resulted in an erroneous decision. He also failed to identify any additional evidence he could have presented if he had more time with his counsel. Finally, while he moved for a continuance of a months-earlier trial setting, he did not file a motion to continue the trial that was actually later held; thus, the district court did not abuse its discretion on any of the above-argued counts. The judgment of the district court was affirmed.
In re Parental Rights as to S.V., No. 83008, Order of Affirmance (Unpublished Disposition, Aug. 11, 2022)
Martina C.V.'s parental rights of biological child S.V. were terminated due to parental fault. When S.V. was two years old, Child Protective Services removed S.V. from Martina's care because she left the child with a babysitter and did not return. A paternity test established John G.E. as S.V.'s biological father, so S.V. lived with John and his wife ever since. Two years later, John obtained a court order for Martina to pay child support, and subsequent separate proceedings saw the parties agree to joint custody with an established visitation schedule. Martina inconsistently abided with this schedule, and even attempted to place S.V., unaccompanied, into an Uber to return him to John. When John moved to modify the custody agreement and Martina failed to appear at the hearing, the district court awarded John sole legal and physical custody. The following year, John filed a petition to terminate Martina's parental rights. Within months of that filing, Martina was involved in a car accident with her one-year-old daughter in the car while driving with a suspended license and under the influence of multiple illicit substances. The district court found multiple grounds of parental fault and that termination was in S.V.'s best interest. Martina appealed.
Martina argued that the district court erred in terminating her parental rights because John failed to prove grounds of parental fault by clear and convincing evidence, and because it was not in S.V.'s best interest. However, substantial evidence was found to support the district court's findings of abandonment and unfitness, while Martina's evidence of infrequent and inconsistent contact attempts did not rebut the presumption that she intended to abandon S.V. Furthermore, John demonstrated by clear and convincing evidence that Martina was an unfit parent. Finally, it was correctly found to be in S.V.'s best interest to terminate Martina's parental rights; S.V. thrived while living with John and his wife, and John's wife intended to adopt S.V.
Thus, the judgment of the district court was affirmed.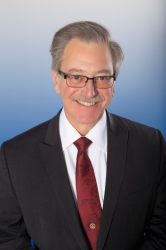 Latest posts by Marshal S. Willick
(see all)