Christensen v. Lovett, No. 83661, Order of Affirmance (Unpublished Disposition, May 20, 2022)
William Christensen and Vanessa Lovett had one child together. Though William had sole legal and physical custody of the child, Vanessa was able to exercise parenting time at William's sole discretion until 2020, when the parties agreed to share joint legal custody. William still exercised primary physical custody of the child, but Vanessa exercised parenting time every Friday through Sunday, and on a week on/week off schedule over the summer. In 2021, Vanessa moved to modify custody, asserting that the parties were exercising a joint timeshare, that William was recently incarcerated on a probation violation, and that the child's dental health was not well-cared for at William's home.
An evidentiary hearing led to the district court granting Vanessa's motion. The district court found that despite William having primary physical custody, the parties had practiced a joint physical custody schedule. Furthermore, it was found to be in the child's best interest to award Vanessa primary physical custody. William appealed, challenging the district court's order modifying custody on the basis that it abused its discretion in finding a substantial change in circumstances and by failing to consider relevant information, that the court further abused its discretion by failing to appoint a CASA to represent the child's interests, and that the court was biased against him.
William's argument regarding a lack of permanent substantial change in circumstances was belied by the record, which indicated that the district court considered all relevant information to determine that the parties were exercising a de facto joint physical custody arrangement. He was also found to have been incarcerated, to have failed to comply with the court's orders regarding joint legal custody and the child's medical and dental care, and to have been aggressive and hostile towards Vanessa. Furthermore, the district court had considered all facts giving rise to their initial custody determination and how things had changed over time, including Vanessa's mental health. William had not mentioned appointing CASA previously, and the judges of the district court were presumed unbiased.
With all of William's arguments rejected, the judgment of the district court was affirmed.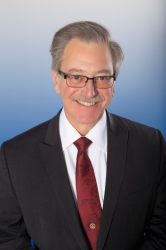 Latest posts by Marshal S. Willick
(see all)