Cage v. Coppedge, No. 83148, Order of Reversal and Remand (Unpublished Disposition, June 10, 2022)
This is a second appeal between the same parties.
Kori Cage moved to modify his child support obligation to Malika Coppedge due to a change in his income of more than 20 percent. Dissatisfied with the hearing master's recommendation, Kori mailed in an objection on November 9, 2020; this mail included a certificate of mailing wherein he certified that he mailed a copy to the district court clerk's office the same day, and it was postmarked that day as well. However, the district court did not stamp Kori's objection as received until November 17, 2020, and did not file it until November 30, 2020. Because of this, the district court clerk's office marked the recommendation as no objection was filed within the ten-day objection period, and the district court entered judgment against Kori without reviewing the merits of his objection.
On appeal, the Court found that pursuant to the amended NRCP 53 effective in 2019, the deadline for Kori to file an objection was November 10, 2020 (14 days). The rule change superseded the prior 10-day time limit in EDCR 1.40(e) (since then eliminated) and the 10-day time limit of NRS 3.405(4), since a later procedural rule overrules a prior procedural statute.
Kori's objection should have been deemed timely filed on November 9, 2020, when it was postmarked; NRCP 5(b)(2)(C) stated that service was complete upon mailing, and that the delays were caused by the postal system and the district court clerk's office. The district court was thus found to have abused its discretion insofar as it approved the hearing master's recommendation based on its determination that Kori's objection was untimely.
The judgment of the district court was reversed and remanded to consider Kori's objection.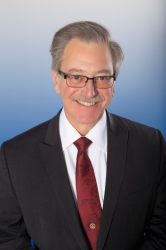 Latest posts by Marshal S. Willick
(see all)