SC Unpub
Shahrokhi v. Burrow, Nos. 81978, 82245, and 83726, Order of Affirmance (Docket Nos. 81978, 82245, and 83726) and Dismissing Appeal in Part (Docket No. 83726) (Unpublished Disposition, May 12, 2022)
Shahrokhi and Burrow had one child together, but never married. Following the end of their relationship, Burrow obtained a temporary restraining order against Shahrokhi, and both parties filed competing complaints for child custody. An evidentiary hearing awarded Burrow sole legal and physical custody of the child, permitted her to relocate to Oregon with the child, and awarded her attorney's fees and costs. Shahrokhi appealed on several grounds, but all his constitutional arguments were found to lack merit upon de novo review.
Shahrokhi challenged the denial of his request to disqualify the presiding judge, two district court orders finding he committed domestic violence, the order granting Burrow sole legal and physical custody, and the permission to let her relocate to Oregon. Shahrokhi's arguments failed because they were based on rulings and official actions in the child custody proceedings, none of which displayed any favoritism or antagonism, and because he failed to overcome the presumption that the presiding judge was personally unbiased. Furthermore, considering the credible evidence of Shahrokhi's domestic violence and his failure to rebut the statutory presumption, the district court did not abuse its discretion by applying NRS 125C.0035's presumption that giving Shahrokhi custody would not be in the child's best interest. Finally, Burrow demonstrated good-faith reasons for moving to Oregon. Combined with Shahrokhi's domestic violence and the child's best interests, the district court's decision to award Burrow sole physical custody was not an abuse of discretion.
As Burrow was the prevailing party, the district court was authorized to award her reasonable attorney fees and other costs of the proceeding. The district court had considered the information provided in both Shahrokhi's and Burrow's most recent financial disclosure forms when making its decision.
The evidence forming the basis of Shahrokhi's motion was available to him prior to the trial, and Shahrokhi failed to prove that the information was fraudulently concealed from the district court. Shahrokhi also failed to prove that the district court's order was void for lack of subject matter jurisdiction, and failed to support his argument that the district court abused its discretion in striking his supplement to his Rule 60 motion. Any arguments that Shahrokhi failed to raise before the district court were not considered.
Thus, the appeal in Docket 83726 was dismissed in part, and the judgments of the district court were affirmed.
Reed v. Reed, No. 83354, Order of Reversal and Remand (Unpublished Disposition, May 12, 2022)
Amanda Reed and Devin Reed, through a settlement conference, resolved their financial issues and prepared a divorce decree with the caveat that Amanda had a pending motion to modify child custody, and that those proceedings would continue unaffected by the settlement agreement. Despite this stipulation, the district court approved the divorce decree that expressly awarded the parties joint legal and physical custody of the children, with an added mention of Amanda's pending request to modify custody. Two days following the divorce decree, Amanda filed a motion to adopt the recommendations of the completed custody evaluation and to modify custody; Devin opposed, requesting that he be awarded primary custody due to Amanda's use of prescription drugs that predated the divorce decree. A hearing with a newly assigned judge found that the decree was a final order, and res judicata precluded the presentation of evidence predating the decree; thus, while the custodial schedule was adjusted, modification of the joint custody arrangement was denied. Amanda appealed.
Amanda asserted that the decree was not a final order as to child custody because the clause discussing her pending motion to modify custody acted as a "savings" provision to allow for future litigation. Devin, on the other hand, contended that the clause only acknowledged that the divorce decree did not prohibit Amanda from pursuing custody modification, which may be modified at any time. With both parties raising reasonable interpretations, the district court was found to have erred in not holding an evidentiary hearing to resolve the settlement's ambiguity. The judgment of the district court was reversed and remanded.
In re: Guardianship of M.F.M. and M.G.M., No. 82469, Order of Affirmance (Unpublished Disposition, May 13, 2022)
Montrail Green and Jermia Coaxum-Green, the uncle and aunt of twin girls M.F.M. and M.G.M., filed a petition to appoint themselves as the girls' guardians. Erin Newport, the girls' mother, did not consent to the appointment, and instead proposed that the girls' grandfather should be appointed as their guardian for a 6-month period. The district court declined, choosing instead to appoint Montrail and Jermia as their guardians for an undefined duration. Erin appealed.
When Montrail and Jermia petitioned for guardianship, the girls had already been living with them for half a year because their grandfather had been unable to due to health issues.  The district court concluded that the grandfather was not a suitable guardian and granted Montrail and Jermia's petition despite Erin's disagreement. Thus, in order to terminate the guardianship, Erin needed to satisfy both requirements in NRS 159A.1915(1). The district court was not found to have abused its discretion in declining to terminate the guardianship because the girls had already been living with Montrail and Jermia for a substantial amount of time, and were receiving other services related to their wellbeing. Finally, because Erin did not satisfy Arcella's "adequate cause" standard, the district court did not commit reversible error in declining to hold an evidentiary hearing, and was within its discretion in finding that Erin failed to show, by clear and convincing evidence, that the girls' welfare would be substantially enhanced by terminating the guardianship. The judgment of the district court was affirmed.
COA Unpub
Rubidoux v. Rubidoux, No. 83628, Order of Affirmance (Unpublished Disposition, May 18, 2022)
Daniel Rubidoux and Stephanie Rubidoux had a tumultuous relationship that ended with their final separation in November 2019 and a divorce filing in 2020. In 2019, Daniel and Stephanie were caught in their surveillance video camera arguing; this led to a physical confrontation that had Daniel charged with domestic violence. Daniel agreed to a deferred adjudication and completed the necessary requirements to have the case dismissed; afterwards and on occasion, Stephanie left the child with him unsupervised. When the couple filed for divorce, the district court put into place a partial parenting agreement and created a temporary parenting time schedule. There were no further records of violence or fighting during the 14 months of their separation. During trial, Stephanie expressed concerns about the child's safety around Daniel if she wasn't present, and lodged numerous domestic violence allegations against him. Daniel rebutted by offering context to the altercations, testifying that Stephanie was an active participant and an antagonist in the fighting. Thus, while Daniel's previous instance of domestic violence meant that it wasn't in the child's best interest to give him joint or sole physical custody, he successfully rebutted that presumption, and the two were given joint physical custody.
Stephanie appealed, arguing that Daniel inadequately rebutted the presumption of domestic violence under NRS 125C.0035(5). Though the district court only analyzed NRS 125C.0035(5) and failed to tie factor (4)(k) to the child's best interest, no reversal was found to be necessary; the violence in the case wasn't directed at the child, Stephanie was not injured, and the parties agreed that the child enjoyed a good relationship with both parents. Additionally, the incidents were two-way altercations, and limited contact showed to minimize the threat of future violence. Thus, there was no abuse of discretion in the district court's reasoning when both parents demonstrated their ability to successfully coparent, and when maintaining Daniel and Stephanie's separation adequately protected her and the child as required under NRS 125C.0035(5)(b). The judgment of the district court was affirmed.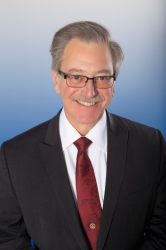 Latest posts by Marshal S. Willick
(see all)