Court of Appeals:
Freelove v. Freelove, No. 82732-COA, Order Affirming in Part, Reversing in Part, and Remanding (Unpublished Disposition, February 7, 2023)
Justin and Lynsey Freelove were married for a little over a year before getting divorced; eventually, Justin moved to Idaho and Lynsey was awarded primary physical custody.  Justin's child support was set at $750 per month.
Justin claimed that he did not receive notice of the order until an amended order was entered, which is why he did not initially pay child support and accrued $6,031.59 in arrears, interest, and penalties.
In 2021, Justin obtained new employment in Idaho and his gross monthly income decreased by 32.8 percent. He moved to modify.  The motion went to a court master who determined that there were no significant circumstances warranting modification of the child support order. Neither Justin nor Lynsey filed an objection to the master's findings and recommendations, but Justin then appealed the order.
The Court of Appeals rejected Lynsey's argument that Justin's right to appeal was waived because he failed to file an objection the the master's findings and recommendations. While an objection is preferable to give the district court the chance to correct errors, the current statute (NRS 125.005(4)), much like NRS 3.405(4) and NRS 425.3844(3)(a) dealing with referee report and recommendations, state that such become judgments if not objected to within 10 days. Since the Supreme Court previously allowed appeals from the resulting orders even if no objection was lodged, appeals are likewise allowed under the current statute.
When the court master acknowledged at the hearing that Justin's gross monthly income had decreased by at least 20 percent but did not make specific findings in support of his decision to deny modification, he abused his discretion by effectively granting an increase in support without making any findings justifying that increase. While the fact that Justin's gross monthly income decreased by nearly 33 percent alone did not require a modification to the child support order, it did require a proper review of the existing order.
Justin's claim of a due process denial from allegedly being unaware of the November 2019 child support order was rejected.  He was at the hearing and knew the order would be entered.
The judgment of the district court was affirmed in part and reversed in part and remanded.
Singh v. Kaur, No. 83613-COA, Order of Affirmance, (Unpublished Disposition, January 27, 2023)
In an earlier appeal (Kaur v. Singh, 136 Nev. ____, 477 P.3d 358 (Adv. Op. No. 77, Dec. 19, 2020)), the Nevada Supreme Court reversed the district court's order denying Rajwant's motion to set the 2004 decree aside and remanded for application of the appropriate test.
On remand, the district court conducted an evidentiary hearing and entered an order granting Rajwant's motion to set the 2004 decree aside. The court found that Rajwant's ability to read or understand English was so limited in 2004 that she was ignorant of the nature and content of the documents she signed, especially in light of Jaswinder's assurances to her that they were not actually getting divorced and were instead obtaining a mere "paper divorce," such that "Rajwant was an unknowing victim of a fraud perpetrated by Jaswinder in the Nevada courts."
Jaswinder appealed, primarily arguing that the district court erred in declining to apply judicial estoppel.
The Court of Appeals determined that Rajwant credibly testified that she was operating under ignorance of the specific terms of the 2004 decree (specifically, the claim of residency jurisdiction) when she signed it. Further, the court concluded Jaswinder failed to set forth any valid basis for reversal. The judgment of the district court was affirmed.
Jahed v. Abraham, No. 82749-COA, Order of Affirmance (Unpublished Disposition, February 15, 2023)
Ramen Abraham and Nahid Jahed were married in a Nikah (Islamic religious) ceremony in Virginia in January 2016 despite not acquiring the necessary marriage license.  Ramen and Nahid moved to Las Vegas, Nevada, shortly following the ceremony without obtaining the required marriage license and without registering their marriage with the court. According to Nahid, Ramen reassured her that he would obtain the necessary marriage license to solemnize their Nikah ceremony and legally validate their marriage.
For the next three years they did not obtain a marriage license. They had a daughter in May 2017, and signed a Declaration of Paternity because Ramen represented that he and Nahid were not married.  Nahid claims that this is the first time she learned that Ramen had not obtained their marriage license, and therefore realized they were not legally married.
Nahid eventually relocated to Virginia with their daughter, Ramen filed a custody complaint in Nevada and Nahid's answer included a request to declare herself a putative spouse for the purpose of distributing the parties' assets.  Ramen moved for summary judgment.
Without an evidentiary hearing or trial, the district court granted Ramen's motion, finding it undisputed that "[t]he parties knew of the need for a marriage certificate but failed to get one prior to the Nikah ceremony."  The district court concluded that "[e]vidence that Nahid Jahed knew that she was not married from the ceremony forward also makes a claim for a putative spouse invalid as a matter of law.  Nahid appealed.
The Court of Appeals affirmed.  While one section of the order incorrectly recited that a successful claim "requires that both [parties] would have believed that they were married" as opposed to just one party, the correct standard was recited elsewhere.
The putative spouse doctrine established in Williams v. Williams, 120 Nev. 559, 97 P.3d 1124 (2004) allows for a party or parties to a legally void marriage, who contracted to marry in good faith, to enjoy the rights and benefits of an actual spouse.  But here Nahid conceded that she knew of a defect (lack of license) at the time of the ceremony.
The judgment of the district court was affirmed.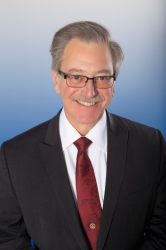 Latest posts by Marshal S. Willick
(see all)