COA Unpub
Stucke v. Stucke, No. 82723, Order of Affirmance (Unpublished Disposition, June 22, 2022)
David Stucke and Christie Stucke were in a domestic partnership, then a marriage, before they entered into hotly-contested divorce proceedings. The district court: 1) divided a house equally as community property; 2) awarded David the proceeds from the sale of another house as separate property; 3) awarded David the proceeds from the sale of a third house as separate property; and 4) denied David's request that Christie reimburse the community for alleged marital waste. The parties were to share joint physical custody with David exercising custody 60% of the time, and net child support was set at zero. Each party raised two community property issues on appeal, and David additionally raised three issues regarding the custody order.
The district court did not abuse its discretion in any of the community property issues. First, the court was right to divide the West Maule Avenue property equally between the parties. Any property acquired during either marriage or domestic partnerships is community property, and the Malmquist apportionment may only be applied where either community property increased the value of separate property, or separate property contributions enhanced the community property value. The Malmquist apportionment was inapplicable because David failed to argue for the property's enhancements due to his separate property contributions. Second, the district court did not abuse its discretion in awarding the Birkland Court house as separate property to David because he had used separate property funds to purchase the property, and Christie had executed a document acknowledging that the house was David's separate property. Third, the district court did did not abuse its discretion in awarding the Grandview Place house as separate property to David because the property was titled in David's name as "a married man, as his sole and separate property," and Christie had signed a quitclaim deed to the property on October 2017. Furthermore, David spent more than $80,000 of his separate funds on the Grandview property while the sales proceeds from the house equaled only $63,077.55, and Christie was unable to point to anything in the record to prove that community funds were used to pay the mortgage.
Neither did the district court abuse its discretion by declining to order Christie to reimburse the community for alleged marital waste. While there was conflicting testimony as to Christie's gambling habits, which is a basis for a waste claim, David was unable to say for certain whether all of Christie's ATM withdrawals at gaming establishments were for gambling, and Christie testified that she had used some of the cash withdrawn to pay expenses such as business expenses. Thus, while Christie's credibility as to her financial dealings was questionable, David's financial summaries were insufficient and unreliable to make a finding of marital waste.
Finally, the district court did not abuse its discretion by awarding the parties joint physical custody of their children. The court had put great weight on the recommendation of Dr. Paglini, a child custody expert who had spent extensive time with the parties, and found Christie's allegations against David for rape and child molestation were unsubstantiated. Furthermore, David provided no relevant authority in arguing why the district court abused its discretion in the 60/40 timeshare. Lastly, the district court's determination for child support was supported by substantial evidence.
The judgment of the district court was affirmed.
Wallace v. Wallace, No. 83591, Order of Affirmance (Unpublished Disposition, June 22, 2022)
William Wallace and Ammie Wallace married in 2009 and separated in 2017. They agreed that while Ammie would have primary physical custody, William would have parenting time Monday through Friday, from 3:30 p.m. to 6:30 p.m., and alternate weekends. However, William and Ammie began exercising different custody timeshares: first when the children began distance learning at home due to COVID-19, and second when Ammie visited her mother in Texas for two months. Upon Ammie's return, the parties divorced, and the court ordered for the custody arrangement that Ammie and William first agreed to upon separation. However, Ammie and William continued exercising the custody schedule they had been practicing prior to filing for divorce, which was much closer to joint physical custody, until the children returned to in-person learning. When Ammie decided to follow the divorce decree's schedule, William moved for a formal modification of custody.
The district court issued a minute order summarily denying William's motion without either holding an evidentiary hearing or stating a factual and legal basis for its ruling, finding that William had not alleged that there had been a substantial change in the circumstances affecting the children's welfare, and had failed to satisfy Rooney's terms because he had not established an adequate cause for an evidentiary hearing.
On appeal, the district court was found not to have abused its discretion in denying William's motion for custody modification without holding an evidentiary hearing. Rooney gives a district court discretion to deny a motion for physical custody modification without an evidentiary hearing unless the movant demonstrated adequate cause, which William failed to do by not asserting a substantial change in circumstances. And after Romano, a district court need not first determine the custodial schedule parties are following before conducting the Ellis analysis. Without specific facts establishing a prima facie case and no citations to relevant authorities, William's argument was not considered.
The judgment of the district court was affirmed.
SC Unpub
Egosi v. Egosi, No. 83454, Order Affirming in Part, Vacating in Part, and Remanding (Unpublished Disposition, June 17, 2022)
This is the second appeal between the same parties.
When Yoav Egosi and Patricia Egosi divorced, the district court ordered joint physical and legal custody and sanctioned Yoav for contempt for noncompliance with previous court orders regarding obtaining a valuation of a marital asset.
On appeal, the district court was found not to have abused its discretion regarding its child custody decisions because Yoav had opportunity to present his evidence, and he did not argue that there was any further evidence he was prevented from putting forward. Furthermore, the district court was correct to find a change in circumstances affecting the parties' child's welfare: Patricia had made considerable improvements to her mental stability. Considering Patricia became a more fit parent as a result, it served the child's best interest to have joint custody.
The district court was also found to have appropriately construed Georgia law in concluding that the prenuptial agreement, which was governed by Georgia law, was valid in part. Yoav had made a limited and late disclosure of assets, had a superior financial position when the agreement was entered, and had a better understanding of the agreement; thus, only the property specifically identified would be presumed to be separate property under the agreement. Furthermore, the court may modify the determinations made in oral pronouncements when it files written orders, so the district court had not erred in this regard either.
As all property acquired after marriage was presumed to be community property and Joi Biz was formed after Yoav and Patricia married, Joi Biz was correctly found to be community property. Yoav failed to comply with the court order to pay $3,500 for a forensic expert to value Joi Biz until 1,050 days after the deadline, after which Yoav was sanctioned by $100 per day of unnecessary delay. However, the contempt sanction was civil in nature and limited to a party's actual loss. Thus, the district court abused its discretion in imposing a sanction based on a daily penalty instead of determining Patricia's actual losses incurred as a result of Yoav's delay.
Thus, the judgment of the district court was affirmed in part and vacated in part, and remanded for proceedings to calculate the appropriate sanction based on Patricia's actual loss.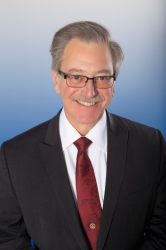 Latest posts by Marshal S. Willick
(see all)