Warren v. Ahyang, No. 82909, Order of Affirmance (COA Unpublished Disposition, Mar. 23, 2022)
Andrew Warren ("Andrew") appealed from a district court order establishing child custody and order denying a motion for a new trial and reconsideration. He and Aimee Jung Ahyang ("Aimee") were never married, but had one child together. In 2019, Warren filed a complaint for primary child custody; at the resulting evidentiary hearing, Warren testified that Aimee had issues with drug use, while Aimee claimed she ought to be given primary physical custody because of Warren's mental instability. Ultimately, the district court awarded the parties joint legal custody, while Aimee received primary physical custody. Warren appealed.
The Court of Appeals affirmed, finding no abuse of discretion in awarding Aimee primary physical custody based on findings that under NRS 125C.0035(4)(a)-(l), it was in the child's best interest. Aimee was found to have had a drug issue at one point, but had since fixed it; thus, the district court did not abuse its direction by not requiring drug testing. The waiver doctrine did not require Warren to consent to the stipulation and orders; EDCR 7.50 applied, and the Court enforced the district court order based on Warren's attorney's signature on the stipulation. Finally, because Warren failed to produce his medical records prior to the first day of the evidentiary hearing, then failed to request the records' introduction on the second day, there was no abuse of discretion in denying Warren's motion for a new trial.
In re: Parental Rights as to R.M.M., No. 82550, Order of Affirmance (Unpublished Disposition, Mar. 17, 2022)
This was an appeal from a district court order terminating biological mother Heather's parental rights. The four-year-old child R.M.M. was placed with paternal relatives out of state when Heather was arrested with the child in an unsafe house with drugs present. Heather worked with DFS to address several terms and conditions that would allow R.M.M. to be returned to her, but after two years, the district court granted DFS' petition to terminate Heather's parental rights due to clear and convincing evidence that doing so was in the child's best interest.
The Supreme Court affirmed, finding that the district court properly established several grounds of parental fault by clear and convincing evidence and that terminating Heather's parental rights was in the child's best interest, where Heather presented witness testimony showing that she was committed to sobriety and reuniting with her son, but she did not show any behavioral changes, missed several drug tests, and maintained only minimal efforts to have regular visitation with R.M.M. Thus, the district court made adequate findings and had substantial evidentiary support for the termination.
Shahrokhi v. Burrow, No. 84131, Order Striking Petition for Writ of Mandamus or Prohibition (Unpublished Order, Feb. 25, 2022)
Petitioner Ali Shahrokhi was declared a vexatious litigant for his verbal abuse and cursing of the judge. The Supreme Court recognizes that courts are vested with the power to impose silence, respect, and decorum, and that the First Amendment did not allow for individuals to make harassing or threatening comments. Prefiling restrictions were imposed on him both in the underlying case and in a related case.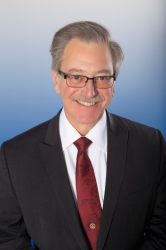 Latest posts by Marshal S. Willick
(see all)