Question asked on Nov 15th, 2016
Q:  I have a motion in for a decree of divorce I was not aware about, we have court in jan. my days are fri-Mon, I went of town for work she had 2 weeks notice she said she will watch him while I was out of town 4 days and I can get him tuesday and start the every other week custody. The papers says my days fri-mon. I agreed to her to have the child until tuesday. A few hours later she said she was going to her bf house out of state I did not give my consent for him to leave the state. She went for 5 days…all of this occurred in text messages. Is that considered written agreement? What do I do?
A:  Your precise situation is a bit unclear.  Yes, text messages MIGHT constitute an "agreement," if terms are reasonably certain, but normally such agreements do not have much legal effect if you are talking about setting up (or modifying) a court order regarding custody and visitation.  If the existing order is not sufficient, you might need a modification of the custody order; for details about how that works, click here.  Your best bet is probably to confer with a family law specialist.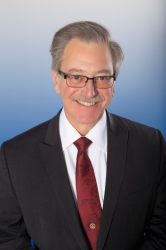 Latest posts by Marshal S. Willick
(see all)