Question asked on Jun 08th, 2014
Q: I have been divorced with full physical custody of my daughters since 2010. Never any problems. Last year I received a DUI, girls not with me, and ex husband knew. He remarried this last November, and in January 2013, he had me arrested for drinking (not driving) did not have my girls, claiming I lived in a prostitute motel with my girls doing illegal drugs. (I have never by the way), I was in jail for 30 days during which time, he took Ex Parte Temp custody of my girls. The hearing was held when I was in jail, I had no attorney. Now he was awarded full custody, but I have not been able to see or speak to my girls since January 9th. I have tons of emails from his new wife and himself that are cruel and degrading. Now he submitted me to the DA's office for child support. When he sent me to jail, I lost my job, and currently have no income. He also did not pay me the full settlement amount from our divorce. After taxes, I was shorted 28,000.00. Do I have any case?
A: Well, the answer to the question you first ask is "no," since there is probably no way to win a case for "emotional distress" per se.
However, if (as you say) all the allegations against you are false, you can seek to overturn the custody change, and probably should — and yes, you should get an attorney; as you can tell, bad things often happen to people who try to navigate family court without competent counsel.
As to money you should have received but did not, definitely yes, you should pursue it — plus interest.  Be aware that there is a "statute of limitations" on such judgements — if you wait too long, you will not be able to collect the money you are owed.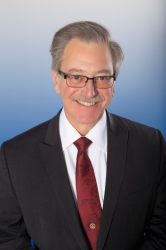 Latest posts by Marshal S. Willick
(see all)