Question asked on Jan 07th, 2015
Q: While we were in the hospital I had explained to my sons father that he needed to sign the affidavit of paternity since we weren't married at time of conception or birth. without hesitation he signed it, about two weeks later he claims that he's not the father. Now he wants to go about taking his name off the birth certificate just like that.
 A: From your explanation, the man IS in fact the biological father.  The relevant statute, however (NRS 126.053), provides that a person who has signed such an acknowledgment of paternity may rescind the acknowledgment "within 60 days" after it is signed.  If he has done that, and you want him bound to an obligation for support (and also to gain the right to seek custody or visitation rights) you (or he) will have to file an action for paternity, custody, and support.  It is difficult to see what is really going on in your facts, but you should probably seek specific advice from a family law specialist in this office or some other family law firm.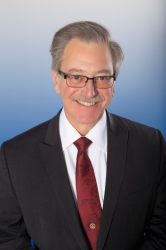 Latest posts by Marshal S. Willick
(see all)