Question asked on May 08th, 2017
Q; I'm looking for a lawyer and how much is a RETAINER fee, and I am looking for lawyer asap because I don't want to keep my free lawyer, she isn't helping me and is even mean and not caring about my case.
A: Every law office sets its own billing rates and retainer — usually in a sum relating to the kind of case it is and how long and expensive it is anticipated to be.  Our retainer agreement, for example, is posted on our Consultation Policies, Procedures, and Costs page, which you can reach
here
.  You should read the accompanying information to learn the difference between "fees," "costs," and "retainers," the last of which is a word used differently by different firms, but usually means a fully-refundable deposit against which fees and costs are drawn as they are incurred.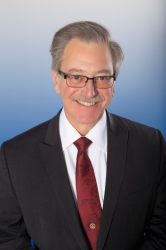 Latest posts by Marshal S. Willick
(see all)