Court of Appeals:
Mamone v. Mamone, No. 83006-COA, Order Affirming in Part, Reversing in Part and Remanding (Unpublished Disposition, May 18, 2023)
Shane and Charisse Mamone were married in July 2015. Shane added Charisse to all his financial accounts except for his premarital 200 Citrus LLC rental property.
In July 2018, their relationship deteriorated Shane filed for divorce. Shane and Charisse each hired an expert forensic accountant to calculate the community interest the parties had in SCM.
The district court conducted a bench trial and found that the 200 Citrus LLC rental property was Shane's separate property.  It found that the increase in SCM's value during the marriage "was due largely, if not entirely, to [Shane's] business acumen, time, talents, and labor. Independent of his efforts, any increase in value would be mere speculation," and therefor that the Van Camp apportionment method was inapplicable, and so used the Pereira apportionment method.  The district court reduced Shane's community interest in SCM because of Shane's $37,500 payment from SCM to his separate property 200 Citrus LLC. Based on the disparity in incomes, the district court required Shane to pay 64 percent of Charisse's attorney fees. Shane appealed.
The Court of Appeals affirmed.  After recapping how the Van Camp and Pereira valuation methodologies work, the COA found that when an increase in value is primarily attributable to effort during marriage, Pereira is preferred.  It was not
Shane used separate property to pay community expenses, but he did so without community assets being exhausted, so the expenses paid with Shane's separate property are presumed to be a gift to the community.
Shane did not prove a separate property source of the IRA funded during the marriage, so it is presumed community as well.  Ditto with the vehicles and tax overpayment refund.
However, the $37,500 paid from Shane's separate property business to his other separate property (200 Citrus LLC) should have been deducted from his separate property interest in SCM before calculating the parties' community interest in SCM under Pereira, which slightly increases the community property portion of the value.
There was no evidence presented that the contributions to the IRA were anything other than community property, and the presumption that such assets are community property was not rebutted.  Ditto with the car equalization and tax overpayment refund.
Shane did not contest the memo of fees and costs filed by Charisse and did not appeal from the attorney's fee judgment, so it was also affirmed.
Roe v. Roe, No. 84893-COA, Order Affirming in Part, Reversing in Part, and Remanding (Unpublished Disposition, May 18, 2023)
Seven years after the parties' divorce, Maggie Cox (Roe) filed a motion to modify custody of their child, H.R., who was then 11 years old.  At the time, the parties shared joint physical and legal custody. Maggie sought primary physical custody and asked the district court to enter orders for therapy for H.R. and a brief focused assessment to determine the likely cause of H.R.'s change in demeanor. Jason Roe filed a countermotion for primary physical custody. The district court granted the motion for therapy, the brief focused assessment, and set a hearing date for the parties' motions to modify custody.
The therapist recommended that the district court enter a behavior order for both parents and maintain the week-on-week-off parenting time schedule. The district court adopted the recommendations and entered an order for the parties to maintain joint physical and legal custody. Before the status check, the situation between Maggie and H.R. became even more disrespectful and aggressive. Jason filed an emergency motion for sole legal and physical custody, which the district court granted. The district court granted Jason's objection to the parenting coordinator's recommendation that he attend or partially pay for reunification services, effectively prohibiting all contact of any kind between Maggie and H.R. since she could not afford the costs on her own.
During the evidentiary hearing in March 2022 on Jason's motion for modification of custody. The district court orally modified its no-contact order and allowed Maggie to send cards to, text, or call H.R.  The district court maintained joint legal custody but granted Jason what it called primary physical custody, but actually affording Maggie no in-person parenting time with her son. Maggie appealed.
The Court of Appeals affirmed the district court's decision to modify physical custody as based on substantial evidence, but reversed its parenting time allocation. The COA found that the parent-child relationship is a fundamental liberty interest. Even though the district court awarded "primary physical custody", it effectively awarded Jason sole physical custody because Maggie's "parenting time" was limited to cards, texts, and calls.
By failing to consider a less-restrictive parenting time arrangement, and by implementing a plan with conditions making the plan unachievable, the district court violated Nevada's public policy, issued an order inconsistent with Nevada jurisprudence, and violated Maggie's parental rights. And it did so without explaining why a near termination of parental rights was necessary.
The district court also abused its discretion in tethering any increase of Maggie's parenting time to the therapist's discretion, which was an impermissible delegation of judicial authority. On remand, the COA instructed the district court to enter an interim order consistent with Nevada jurisprudence, and ordered that this case be reassigned to a different district court judge. Lastly, the COA vacated the award of attorney fees and costs.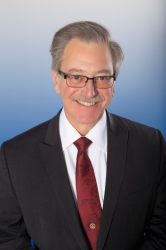 Latest posts by Marshal S. Willick
(see all)