Court of Appeals:
Stewart v. Stewart, No. 83750-COA, Order Affirming in Part, Reversing in Part and Remanding (Unpublished Disposition, February 13, 2023)
Shandra and Curtis Roy Stewart were married in April 2010 and have three minor children. During the marriage, Curtis worked in mining; Sandra was a stay-at-home mom. In 2018, Curtis filed a complaint for divorce seeking sole physical and legal custody of the children on the basis that Sandra was unfit to care for them due to mental health issues, addiction to narcotics and alcohol, and erratic behavior. Sandra counterclaimed seeking joint physical and legal custody of the children, child support, and alimony.
The district court entered a decree of divorce after years of litigation awarding sole legal and primary physical custody of the children to Curtis, while Sandra had supervised parenting time. The court found that Sandra had been willfully underemployed in the three years following the parties' separation, imputed income to her and calculated child support accordingly, awarding arrears to Curtis.
The district court awarded the bulk of the community property (tools, guns, and vehicles, and the marital residence) to Curtis, totaling $347,682.91, and ordered Curtis to pay all community debt, totaling $233,037.29. Sandra was awarded the balance of Curtis' retirement accounts, and one handgun.
The court awarded alimony to Sandra of $1,000 a month for six months, and awarded Curtis $37,419.25 in attorney fees under NRS 125.150(4).  It then "balanced" those fees and the child support arrears against the property Curtis received, ordering that Sandra not actually have to pay them so the distribution was nearly even.
Sandra appealed.  The Court of Appeals affirmed in part, reversed in part, and remanded.
The district court did not abuse its discretion when it awarded sole legal and primary physical custody to Curtis, which was not to "punish" Sandra as she claimed, but was instead based upon an express and careful analysis of the best interest factors. The Decree included detailed factual findings supported by substantial evidence.
The district court did abuse its discretion by failing to consider NRS 125.150(9) when it determined the amount of alimony to award, since those factors were not specifically discussed, requiring reversal and remand to perform the required statutory analysis and set out findings.
The district court also abused its discretion when it failed to adequately explain the unequal distribution of community property. The district court failed to even calculate what Sandra's share of the marital residence was, or provide written findings that adequately explained why its award of the marital residence to Curtis necessitated an unequal disposition of property.
Further, the district court's attempt to offset the unequal distribution of community property by effectively crediting the attorney fees and child support arrears to Curtis was improper as these amounts were not part of the parties' community estate.
The award of attorney's fees to Curtis was itself an abuse of discretion because there was no enumeration of the appropriate factors, so that issue was remanded as well.
Cullen v. Cullen, No. 82678-COA, Order of Affirmance (Unpublished Disposition, October 20, 2022)
Mark and Jacqueline Cullen were married in April 1993 and divorced on July 19, 2012, after a settlement conference (declared nunc pro tunc as of March 30).
From April 2012 through September 2015, Mark's payments of support obligations were sporadic and insufficient. He made no alimony payments after September 2015, and never paid various other sums due. Jacqueline filed an affidavit of renewal of the decree on July 9, 2018.
In June 2020, Jacqueline sought to enforce the provisions of the decree with a motion for an order to show cause and request for monetary judgment. The district court granted her motion. Mark filed a motion for declaratory relief, asserting that because the statute of limitations had expired Jacqueline could no longer collect on the debts he owed. The district court determined that the date of the entry of the decree was July 19, 2012, which was the effective date the statute of limitation to renew the decree began to run, and denied Mark's motion. Mark appealed.
The Court of Appeals affirmed, rejecting Mark's argument that the statute of limitation to renew the decree ran from the nunc pro tunc date, March 30, 2012, which would have made the affidavit of renewal untimely.
The COA declined to extend Koester v. Estate of Koester, 101 Nev. 68, 70, 693 P.2d 569, 571 (1985) to the circumstances in this case. Nunc pro tunc orders are limited to binding a defendant to an obligation, while the ability to enforce that judgment does not begin until entry of the judgment. Borer v. Chaprnan, 119 U.S. 587, 602 (1887). The plain language of NRCP 58(c) dictates the decree only became enforceable when it was entered, so the renewal was timely pursuant to NRS 17.214(1)(a).
Lastly, service of the renewal on the address Mark had on file with the court was proper; the district court found that Jacqueline did not have Mark's address in Florida.
Ocasio v. Wirsz, No. 84089, Order of Reversal and Remand (Unpublished Disposition, Oct. 20, 2022)
Magdalena Ocasio and Jonathan Wirsz are parents of minor child, M.W. Jonathan was granted primary physical custody of M.W., joint legal custody, and tie breaking decision-making authority in June 2020. In September 2020, Magdalena and Jonathan stipulated to allow Jonathan and M.W. to relocate to northern Idaho while maintaining the physical and legal custody previously ordered by the district court.  The parties stipulated to a three-year litigation "moratorium" except for emergencies.
In August 2021, Magdalena filed a motion to modify custody. The district court denied the motion in October 2021 without conducting an evidentiary hearing. Magdalena appealed.
Jonathan filed a motion to dismiss the appeal. The Nevada Supreme Court dismissed the appeal in part and transferred the remaining issues to the Court of Appeals.
The COA reversed and remanded, finding that the district court abused its discretion when it did not conduct an evidentiary hearing.
Magdalena's motion claimed that the amended agreement was based on fraud and that Jonathan was limiting her parenting time and alienating her from the minor child. The Court of Appeals held that Magdalena provided no authority to support her fraud argument, but that an evidentiary hearing is required based upon Magdalena's motion to modify custody and her sworn allegations, since they were not merely cumulative or impeaching, and had not been conclusively proven as false.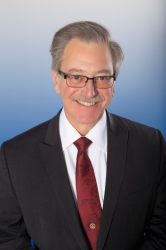 Latest posts by Marshal S. Willick
(see all)