Question asked on Mar 05th, 2017
Q: Parents in the middle of a separation and beginnings of divorce. (No filings from either party as of 3/5/17) Custody has been mutually agreed to be split 50/50 but, again, not ordered however has been amicable. Father has been offered employment in UAE. Wants to take two eldest children (16 and 13) with him. Mother is opposed and is wondering what she can do, legally, to prevent them from leaving the country full time. Both parents and all children currently reside in Las Vegas, NV. He has retained counsel. She is currently consulting with local family attorneys but has not made a decision on whom to advise her. I am a legal advocate that works on criminal cases, operating at the behest of the Mother.
A: If anything, recent statutory changes have made it more difficult to relocate out of state (or especially country) with minor children.   The relevant cases and statutes are explained here.  Also see the "legal notes" on relocation cases on our newsletters page.  Essentially, the would-be moving parent will have to achieve primary custody AND show that it is in the children's best interest to relocate.  At least as to the 16 year old, the child's desires should be considered relevant.  These cases are extremely fact-specific and technical, and if litigation as to relocation is imminent, it is in mom's best interest to hire a family law specialist well-versed in relocation cases to handle the matter.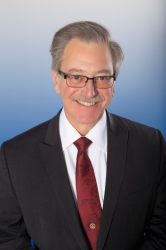 Latest posts by Marshal S. Willick
(see all)