Question asked on Feb 16th, 2016
Q: I have kept daily records of visitation, purchases, and conversations since may of 2015. The father has gone weeks at a time with no contact and has not provided anything for my child since august of 2015. He has multiple warrants and a police report for battery to me while I was pregnant. He doesn't hold a job and most likely will not pass a drug test. He has moved 7 times in less than a year and will never give me the physical address(he still uses my address for mailing, even though he has been asked not to). Please help.
A: It is a bit unclear where you are procedurally — never married, married and divorcing, post-divorce, etc.  If there are prior orders, it would affect the outcome.  If not, and for whatever reason you are looking at an initial order, then primary or sole physical custody seems likely on the facts you present.  For the actual factors, an explanation, flowchart of steps, links to the controlling statutes, explanatory videos, etc., see the information and materials posted at https://www.willicklawgroup.com/child-custody-and-visitation/.  But what you will need to actually get an evaluation of your specific situation is a consultation with a qualified family law specialist.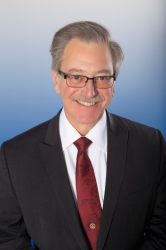 Latest posts by Marshal S. Willick
(see all)