Question asked on Jul 18th, 2014
Q: My mother and father divorced around the time I was 5-6 yrs old, I am now 37, he skipped out on child support, causing me to live in horrific situations. I have located him through his social security number and he is living in Jefferson, VA. What is the best way to deal with this legally?
 A: Your timeline would appear to have you turning 18 — and statutory child support ending — as of about 1983.  That is unfortunate.  In Nevada, the statute of limitations for child support was abolished, but only prospectively as of July 1, 1981.See Washington v. Bagley, 114 Nev. 788, 963 P.2d 498 (1998).  In oddly fractured opinion, a plurality of the Nevada Supreme Court reversed the holding in McKellar v. McKellar, 110 Nev. 200, 871 P.2d 296 (1994) and now hold, interpreting of NRS 125B.050(3), that the statute of limitations on child support payments that accrued between July 1, 1981, and July 1, 1987, never ran, since the Nevada Legislature abolished the statute of limitations before the period would have run.
In your case, that means that only child support owing from 7/1/87 forward is still collectible — presumably by your mom, although possibly by you (that is a little complicated, and should be discussed).  Of course, you have three decades of interest and penalties on whatever remains collectible, as well.  See https://www.willicklawgroup.com/child-support/ and https://www.willicklawgroup.com/interest-penalties/.
As to other causes of action, say for "abandonment," there may not be any, but that is a conversation to have in consultation with this office of that of some other family law specialist.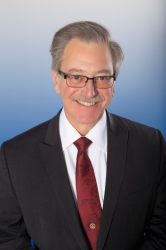 Latest posts by Marshal S. Willick
(see all)