Question asked on  Sep 25th, 2015
Q: Our insurance has asked for an amended guardianship court order of our 14 year old granddaughter, to state permanent custody, final order or custody for at least 12 months, in order for us to be able to put her on insurance. The signed judge court order we have does not state any type of time frame, although we had filed for a long term guardianship in Clark County Nevada.
A: The first question is the legitimacy of the request from the insurance company — you want that demand in writing, and should compare it with the policy to see whether such hoop-jumping really is required.  Presuming you conclude that it is, you can respond that a guardianship order with no time frame is "permanent" (until changed), satisfying their request, which is a true statement if your facts are what they appear to be.  See https://www.willicklawgroup.com/guardianship/.  If that fails for whatever reason, consider a consultation with a guardianship expert to request a modification to the existing order.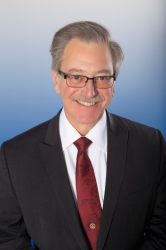 Latest posts by Marshal S. Willick
(see all)