Question asked on Jan 19th, 2016
Q: My sons father and I have split and I've taken my son to my home state, where he was born. We were never married, and I am actively looking for employment. If he were to try to get custody now, would I have a fighting chance before I get a job? I've been my son's primary caregiver since he was born and have been a stay at home mom until now.
A: Short answer: yes.  Employment is not a requirement for custody, and often the stay-at-home partner has done much or most of the child care historically.
You have lots of other concerns, however, including that any custody action — if anyone files within 6 months — will be in Nevada.  See "The Basics of Family Law Jurisdiction," posted at https://www.willicklawgroup.com/child-custody-and-visitation/.  At thtat location, youi will find the relevant statutes and guides to what factors are actually relevant in making a custody determination.
Mostly, however, what you appear to need is a consultation with a knowledgeable family law specialist, which you should seek out just as soon as you can.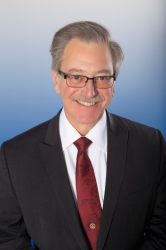 Latest posts by Marshal S. Willick
(see all)