Question asked on Oct 07th, 2016
Q: My ex and I recently finished a custody battle that resulted in us having 50/50 custody to him getting our daughter every other weekend, and having to pay me child support. I feel like I am getting paid much less than I should be. I am suspicious that his girlfriend, who he lives with and has a one year old with, may have went and filed for child support during our custody battle so he would not have to pay me as much when all was said and done. (She would get 18% of his income since she filed first, and then I would get 18% of what is left after he pays her) How could I find out for sure if he is paying her child support or not? And if I find out that he is paying her child support, how can I prove that they live together? They're both living at her mother's house and I believe that he uses her moms address and she uses someone else's address so that she can get welfare.. which is also fraud. How can I prove it and get them executed?
A:  It is possible (but not certain) that your child support is being calculated on the basis of the income left over after payment of previously-determined support obligations.  There is no certain way of doing such a "multi-family" calculation, which I explained in an article that you can review here.
As to your suspicion that the support payments are artificial because the couple is living together, you are stuck with either old-fashioned detective work (as in a private investigator) or filing a motion and having lawyers get utility bills, etc., to figure it out.
As to welfare fraud, you can make whatever complaints you want to the public agency, which may or may not investigate — but think through clearly what the effect would be on you and your child if the state did take action against the other parent.  And I think the word you wanted was "prosecuted" (again, that may not be in your child's best interest); I doubt any combination of these facts will result in anyone being "executed."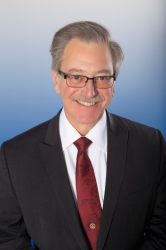 Latest posts by Marshal S. Willick
(see all)