Question asked on: Sep 18th, 2016
Q: My ex and I were going out for 1 year and 3 months, we been apart for 6 months now and she been pregnant since we split. She said she was unable to give birth and suggested we use no condom, dumb me went along with it. Now she going on 7 months pregnant and insist its not mines and I strongly believe its mines. What steps should I do to request a DNA, her oldest brother agrees we should to some sort of test to end the questions but she isn't wanting to do it freely. Do I have any rights to somehow force her to take a DNA test to see if this baby is mines? Thank you and appreciate it if you can give me advice and insight please.
A: Short answer, yes — you do have a right to know, and yes, you can force the issue.  For details, see the Paternity page of our law firm website.
Assuming paternity, there are a lot of other things to consider.  See:
https://www.willicklawgroup.com/child-custody-and-visitation/
https://www.willicklawgroup.com/child-support/
It would probably be wise for you to consult with a family law specialist about all of this, so you know your rights, your options, and your risks.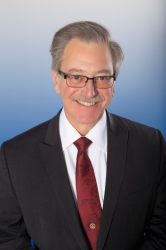 Latest posts by Marshal S. Willick
(see all)