Question asked on Sep 30th, 2013
Q: My ex is trying to say I don't get all three kids if one of my kids birthday is today. But the decree doesn't specify just that one child birthday..it states child(ren)'s.
A: It depends on EXACTLY what the court order says — and if the language of the order is not what you think it should be, you have the right at any time to seek mediation — or a court hearing — to change it to what you think was intended, or what it should be.  As a matter of common sense, when a parent has one child on his or her birthday, the siblings are permitted to go with that child to participate in whatever birthday events have been planned, but if your decree does not specify that order, and your ex will not budge, you may need to modify the court order.  If you do have to go to court to get what should be common sense, request fees.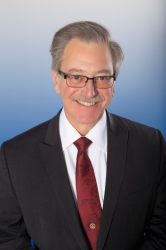 Latest posts by Marshal S. Willick
(see all)