Question asked on Jan 01st, 2017
Q: My wife left the house 5+ weeks ago. I have not filed for Divorce yet. She showed back up and entered the home and is now refusing to leave. The apartment is owned by my employer and only allowed to live there because I work here. It was rented only under my name and prior to marriage. She has no ties to it. I need to know how I can get her out as she starts a fight constantly.
A: First, talk to your landlord.  If you cannot get assistance, contact the Sheriff's department to see if a standby, direct assistance, or an eviction is possible in your circumstances.  If that does not work, once you file for divorce, you can immediately file a motion for temporary exclusive possession, which should be heard and decided quickly.  For details, see here.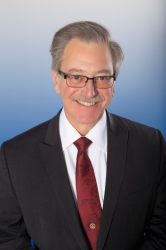 Latest posts by Marshal S. Willick
(see all)