Question asked on Apr 02nd, 2016
Q:  My ex husband had a very good attorney so he kept our house, our rental property, paid NO alimony and we were married 20 years. He also kept our furniture and furnishings. We had a 2 story 4 bedroom house with 3 full bathrooms. My attorney really did not do a very good job representing me and he never brought up alimony. He was only concerned with the "disclosure of our house" as it was not brought up in my court papers. I did not get my fair share of community property as we lived in La Palma, California. I am wondering if I am eligible to file for a civil suit or a malpractice suit against either/or my exhusband and attorney?
A: There are a lot of unanswered questions, and getting to the bottom of them will probably take a full consultation with at least one competent attorney (maybe two; see below).
That said, the meeting with competent family law counsel — a family law specialist — should focus on the divorce paperwork and (to the extent you know it) WHY the choices that were made, were made.  From your description, things seem out of whack, but there may have been other facts explaining why claims were not made; it is just not possible to tell from the information provided.
It may, or may not, be too late to do anything about it.  There is a limited amount of time for rehearing, a slightly longer time for filing an appeal, and somewhat longer period for a motion for relief from a judgment (if there are grounds for such a motion).  It is not even possible from your question to tell where such a filing, if still timely, might be made — if your divorce was in California, that is where any of the filings mentioned must be done.
Your ex-husband is not liable for malpractice — he did not represent you.  Whether your divorce lawyer might be liable depends first on the results of the conversation with a family law specialist as to whether there was legal error and whether it is possible to do anything about the merits at this point, and then possibly with malpractice counsel — if that action is still timely (there are time limits for those actions, too).
First figure out which State you must proceed in, then get a full consultation with an appropriate family law specialist (if you do not know where to begin, consider searching the "Find a Lawyer" function of the American Academy of Matrimonial Laywers, at aaml.org.  Then get information, weigh it carefully, and your next steps, if any, will probably be pretty clear.  Good luck.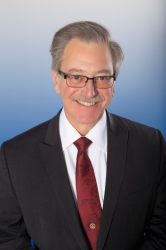 Latest posts by Marshal S. Willick
(see all)